AeroImpulse – Your competent partner for flight operation and airline assessment

How we help you
We support companies in assessing the safety and reliability of their air transport providers. To this end, we do not rely on the evaluation of databases and industry statistics, but on our experience and on-site analysis. In this respect we attach importance to the fact that you can identify with the results of our support and do not get the impression of standard solutions.
Worldwide – even in crisis countries – we evaluate local transport providers in aviation.
Our Competence
When it comes to evaluating and auditing of small and medium-sized airlines as well as private aircraft operators, we are among the most competent contacts on the market. AeroImpulse has many years of in-depth expertise in the evaluation of airlines and private aircraft operators for business, VIP and VVIP flights.
With experienced auditors, we carry out analyses and audits on site with the necessary objectivity and confidentiality and professional competence.
In the industrialized countries, the aircraft is normally a safe means of transport – especially for scheduled airlines and large private business jet operators. In emerging and developing countries, however, air transport can pose a safety risk. The safety requirements there do not always correspond to the usual standards of industrialized countries or our personal expectations. This applies equally to national airlines, business jet operators and bush flyers. Then the inspection of the local airlines and operators is part of the companies' duty of care for their employees. The management can secure this with the help of AeroImpulse.
Identify safe airlines & flight operators
We analyse small and large airlines worldwide as well as private operators of business aircraft. We consider all relevant components for a safe flight operation: Flight scheduling and execution, quality and safety management, safety awareness, training structures, pilot qualification, ground handling / dispatch personnel and certifying staff, maintenance management as well as outsourcing and quality of authority monitoring.
Classify your own perceptions
For amateurs, the quality and safety of airlines and aircraft operators can hardly be assessed. The same applies to the qualification of pilots. One's own perception usually offers only vague clues – a bad feeling or suspicions based on the obvious, e.g. the state of the cabin, the behaviour of the crew or permanent delays. We look behind the scenes and help our customers to confirm or refute their own perceptions.
We evaluate the safety of "your" airlines and private flight operations
Do you want to evaluate aircraft operators or airlines?
On-site investigations tailored to your needs
AeroImpulse does not rely on statistics and industry databases when evaluating flight operations. Too often, generally accessible information is outdated or erroneous. Therefore, we conduct our investigations on-site and get a personal impression. Only by talking to the responsibles and observing the processes and analyzing the documentation it is possible to draw conclusions about the safety and reliability of the airlines and aircraft operators you use.
We know the industry and have experts with practical experience in flight and ground operations and maintenance.
We assess your means of air transport in a practice-oriented manner with a sense of proportion and reality – whether you use an oil rig supplier off the Brazilian coast, a bush pilot in Africa or a business jet operator in the Middle East.
Comprehensible reports
Our goal is for you to understand our evaluation. We therefore attach great importance to comprehensible reports in language. Our investigations normally cover the following areas
flight operation
ground operation and
maintenance
In each of these areas we look at the individual components of value chain that every interested amateur knows but cannot "read" professionally. We are your translator and describe in our reports the current situation as well as the strengths and risks of your airlines or business jet operators. In this way we enable our customers to fell well-founded decisions independently despite a lack of their own aviation knowledge.
Extent safety
Do you want to know whether you and your employees fly safely? The question of whether an airline or a business jet operator operates safely and reliably is not easy for the non-experts to recognize. Punctuality, a clean cabin and competent staff, coupled with common sense, can give an indication.
With our expert knowledge we look into the depth and answer further questions, e.g: Is it a virtual airline? Do the pilots regularly train emergencies in the simulator? Is the maintenance programme adapted to the flight profile? What services are outsourced in ground handling?Our goal is clear: We are looking for safety for your flights. We support you in fulfilling the duty of care for your employees and thus also in contributing to your own release from liability.
Certainty for you and your employees
About 40 percent of all passangers are afraid of flying in various forms. This is all the more true for South American bush pilots or African no-name airlines.
There are regions in which aviation safety is not monitored according to the same strict standards as in the European Union by the European Aviation Safety Agency (EASA) or in the USA by the Federial Aviation Administration (FAA).
However, employees want to be sure that their employer selects airlines or private aircraft operators that are among the safest locally.
Through an expert analysis you create trust with your employees and their families. They can be sure that their employer is taking comprehensive care of their safety worldwide.
We have many years of expertise in the aviation industry
We do not compromise on the competence of our consultants
We offer our customers individual and custom-fit QM solutions
We always keep the wishes of our customers in mind during implementation
We are professionals in methodology, project management and team leadership
We take care of our customers in a targeted manner, while being speedy & flexible
Do you know our trainings?
We offer you trainings which are individually adapted to the requirements of your company.
AS / EN 9100:2018 Training?
You want to know more about…
EASA Part 145 Training (Maintenance?)
You want to know more about…
Human Factors E-Learnings?
You want to know more about…
We offer expert support in the assessment of flight operations!
Analysis of flight operations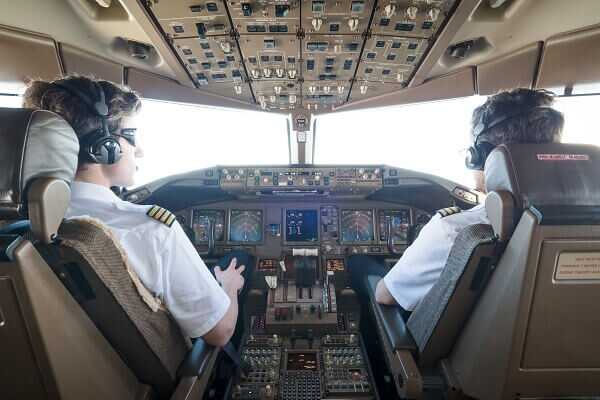 The heart of every airline is its flight operations. Whether VIP and business jet operators or bush pilots – the same questions always arise: Are experienced personnel used? Are structured flight planning and monitoring processes implemented? Are all activities traceable in the documentation? This can only be evaluated by experts – therefore AeroImpulse uses pilots for this purpose.
Our evaluation are focussing on the following areas (excerpt):
Flight Operation Quality Standards and Management,
Safety Management,
Default documentation: Operation Manual A – D,
Pilot qualification and training,
Crew Staffing & Scheduling Practices, Pilot Deployment, Flight Time Monitoring (Operation Planning),
Operation Control & Flight Operations (Dispatch),
Operation Support & IT, communication structures,
Cooperation with national authorities.
Assessment of ground handling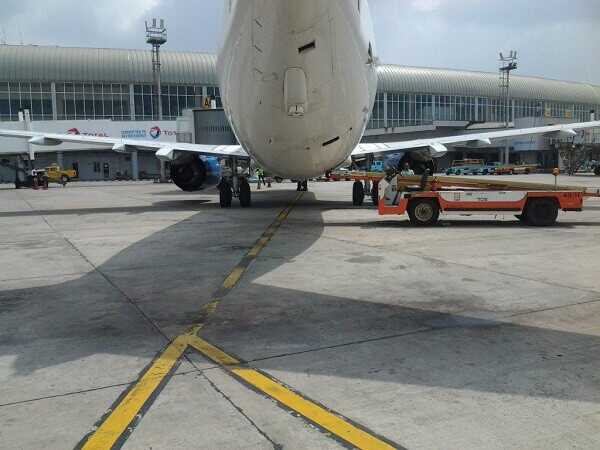 Ground handling is an essential component for the functioning of all flight operations. Here, too, safety plays an important role – not only flight safety, but also the security of persons, baggage and cargo. This applies in particular to small (unsecured) airports or airfields. In addition, efficiency and reliability are particularly important in the course of ground operations. Increased attention is particularly required when Ground Operations services, especially at outstations, are outsourced.
Our experts have in-depth knowledge of ground handling and focus, for example, on the following topics:
pre-flight documentation,
fueling incl. Kerosene tests, ground power supply,
unloading or loading of the baggage incl. A/C tooling, customs, cool-down/storage,
Security, Flight-Listening-Watch, monitoring of current airport status,
on site airline representive,
ground operation: qualification & training,
supplier selection and -surveillance.
Analysis of maintenance/technology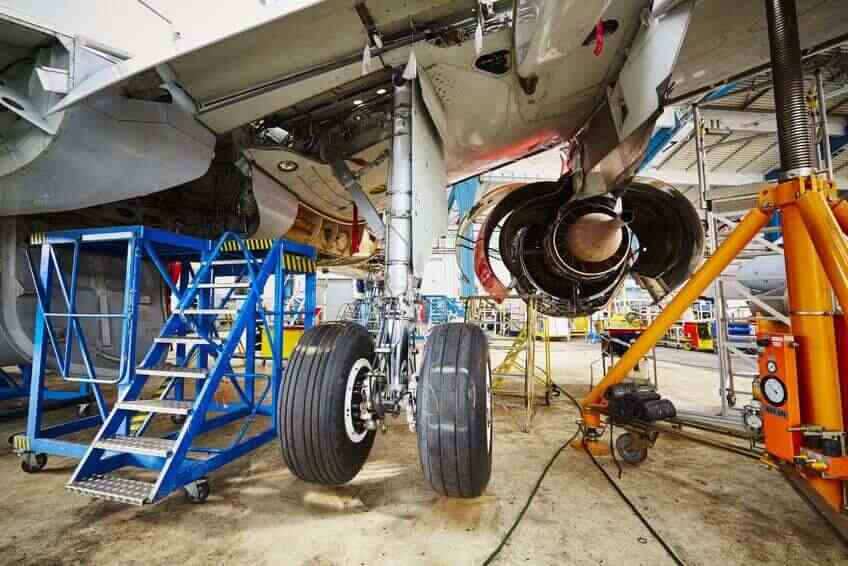 The third pillar of flight operations is maintenance. (Maintenance, Repair, and Overhaul – MRO). The condition of aircraft, helicopters, engines as well as components and equipment not only determines the safety, but also the reliability of your flights.
Our focus is on an examination of the consistent execution of the maintenance program and the performance of the maintenance organization. This requires our more detailed analysis, especially of the following topics:
maintenance management and maintenance planning,
Structure and condition of quality and safety management, including QM documentation and internal auditing,
Release of maintenance services,
Staff qualification and awareness,
tools & equipment, measuring equipment management,
Warehousing + preservation,
Scope of outsourcing and supplier monitoring,
safety, order, cleanliness,
Cooperation with authorities.
Discussion with management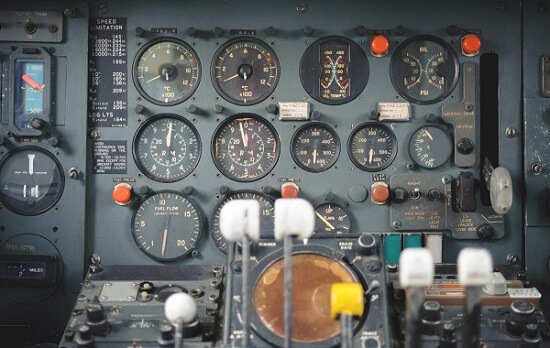 With their decisions, the management influences the internal perception, the degree of application and thus the efficiency of the safety and quality management. With the attitude of the management the trustworthiness stands and falls in the security and the stability of the entire organization. At the same time, the extent to which a virtual airline exists becomes clear in the discussion with the management.
Our focus in this respect is on the following points:
Quality and safety strategy and quality objectives,
Operation control and monitoring,
Organizational Structure, Stability and Standardization
Fleet Composition,
Management-Qualification,
Financial stability,
IT, Communication.
Do you already know our books on technical aviation management?