Counterfeit parts Training ONLINE
Multimedia e-learning for employees in the aviation industry on preventing counterfeit parts and handling parts of dubious origin.
Digital Training for
prevention of counterfeit parts
Training to prevent counterfeit parts and to deal with parts of dubious origin is standard in the aviation industry as part of personnel qualification. Not only employees in purchasing, incoming goods and QA, but also colleagues in engineering and production, as well as managers, should develop an awareness of the dangers of counterfeit parts.
ur high-quality web-based Counterfeit Parts training is for EASA Part 21G manufacturing organizations, EASA Part 145 maintenance organizations, and suppliers with EN 9100 certification. It explains in video-animated clips the requirements for an operational counterfeit parts prevention program.
With our web-based Counterfeit Parts training, you create flexibility through free time allocation and reduced working time requirements compared to classroom training due to compressed content transfer. You can also define the content yourself from our chapter pool.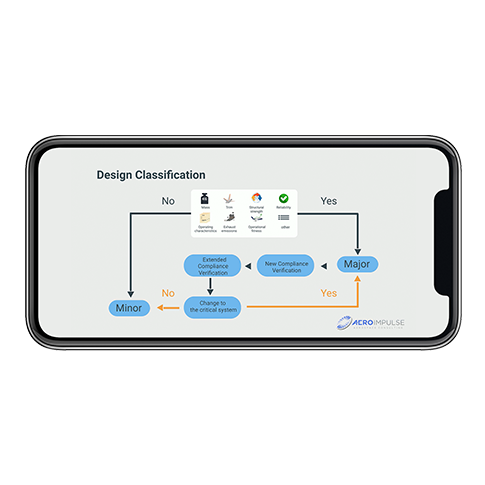 Core data
Duration approx. 60 min,
Simply press play, video-animierted E-Learning with professional voice-over
Final test
Automatic certificate sending after successful test
Participants receive their certificate automatically after successfull multiple choice test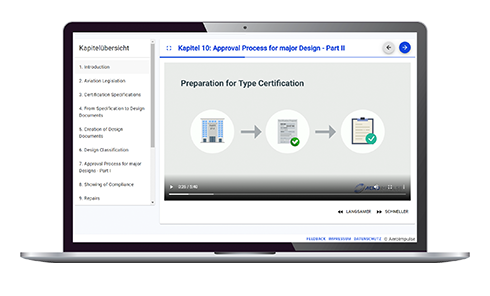 Target group
Employees in purchasing, goods purchasing and QA
Employees in production
Specialists and managers from engineering and production
Quality management staff
For new employees and as continuation training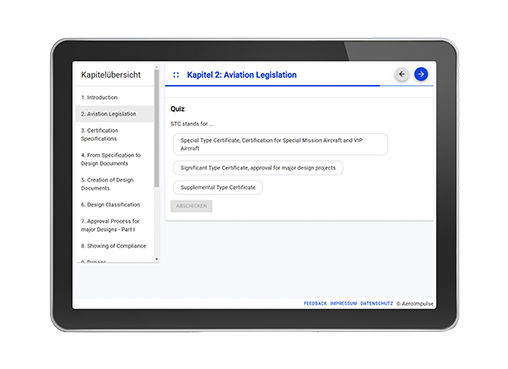 Structure
Suitable as initial or refresher training due to modular structure
As stand-alone training or in combination with other trainings
Multiple choice final test with 12 questions from large question pool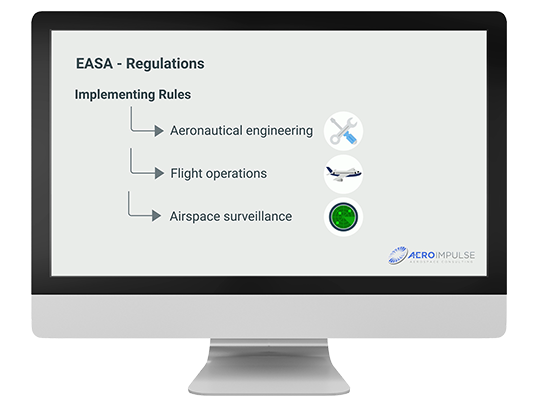 Goals
Communicate industry requirements as well as EASA, LBA and AS5553 specifications.
Presentation of practical examples
Awareness of product safety and the dangers of counterfeit parts
Reducing the risks of counterfeit parts
Saving work time compared to classroom training
Are you interested in our Counterfeit Parts Training ONLINE?
For more information or to obtain a non-binding quote incl. volume discount, contact:
To the contact form
Our e-learning on preventing counterfeit parts explains all the important measures as well as specifications from EASA, LBA, AS5553 and other industry standards.
This training is also suitable as a refresher or to complement other seminars and trainings.
Introduction and definition
Strategy and program
Obsolescence management and DMSMS
Procurement
Incoming goods control
Incoming goods inspection
Procedure and reporting for identification of counterfeit parts
Here's what our training participants say:
Great material useful explanations. Gives us flexibility.
Very educational training course. Many thanks.
Nicely done! Easy and comprehensive.
Good recap and some new hints.
It was sliced in correct size to keep the attention.
More trainings from our portfolio
Human Factors
Classroom Training?
Do you already know about our…
EASA Part 21J
Classroom Training?
Do you already know about our…
EN9100: 2018
Classroom Training?
Do you already know about our…
Do you already know our books on technical aviation management?