Gain practical knowledge of EN 9100:2018
AeroImpulse – Your competent partner for the aviation standards of the EN 9100 series
Configuration management, risk management, traceability, product safety, identification of counterfeit parts, higher requirements for documentation as well as comprehensive requirements on process orientation and process measurement (incl. so-called PEAR forms): These are just some of the challenges of EN 9100:2018.
This is where our EN 9100 training comes in, because you want:
Gain comprehensive user know-how to all standard requirements,
get to know practical solutions,
Align the processes with the standard requirements,
Prepare the management and employees for the standard-related changes as well as
pass the certification audit safely and with as few findings as possible.
With our EN 9100 training courses, we help quality managers, auditors and other QM staff who want to expand their knowledge of the standard and its practical execution in everyday business. Our trainings are also helpful for an efficient preparation, when implementing the aerospace standards according to EN 9100, EN 9110 or EN 9120 search.
Through professional exchange in the group, practice-oriented case studies as well as the detailed discussion of the standard requirements, you will gain the necessary expert knowledge to master the upcoming certification process with confidence. We come to your company in the EU or worldwide. Or ask for online training.
Who are our trainings addressed to?
The EN 9100 training is aimed at employees in the aerospace industry. Previous experience is not mandatory. We will pick you up according to your previous knowledge. Our various EN 9100 training courses are aimed at the following target groups:
QM representative
Auditors
Other QM employees
This is an expert training for quality management staff and other QM interested personnel. All relevant standard requirements of EN 9100:2018 are addressed. A special focus is on the typical weak points of daily practice (e.g. strategy orientation, risk-based action, goal orientation, knowledge, awareness, root cause analysis). The structure of the standards and the special elements of the new audit system (OASIS Next Generation) will be explained. There will be sufficient room for discussion of individual questions.
Our EN 9100 / AS 9100 training for managers is less operationally focused. Although all important eleements of the EN 9100:2018 (including counterfeit parts, product safety, human factors) as well as the essential elements of ISO 9001:2015 (context of the organization, stakeholder orientation) are addressed. The aim of the manager training is less to convey all aspects of the standard in detail, but rather to gain an awareness for i.e. risk-based thinking, knowledge management, awareness, process management, supplier monitoring and KPI measuring).
Focal points of our EN 9100 training:
We offer trainings with the following focus areas according to your individual needs:
Introductory/basic training
Refresher / in-depth trainings
Delta training courses on ISO 9001:2015 vs. EN 9100:2018
EN 9100 training for experts or managers
Our EN 9100 training course are conducted in one or two days, depending on customer request
All standard requirements of EN 9100:2018 are addressed and supplemented by practical examples and background knowledge.
The elements of the EN 9100 specific audit system are explained (incl. OASIS database, handling of the Process Effectiveness Assessment Reports – PEARs).
Our trainings are conducted in a classroom style and are practically enriched by examples and, wherever needed, by discussions.
In the case of in-house training, there is always the possibility of discussing company-specific issues or setting an individual focus.
If desired, the training is followed by a test. After the EN 9100 training, you will receive a certificate that you can use as proof of competence for the certification auditors.
Prof. Dr. Martin Hinsch, founder and owner of AeroImpulse, is an expert in aerospace quality and process management. He is also an OASIS certified aerospace auditor and performs certification audits for TÜV SÜD and AirCert/BSI. Prof. Hinsch teaches business administration with a focus on aviation management. Before founding AeroImpulse, Prof. Hinsch worked for Lufthansa Technik AG for about 10 years, most recently as a senior consultant in Switzerland and Qatar. For a large part of our EN 9100 training courses, Prof. Hinsch is your practice-oriented trainer.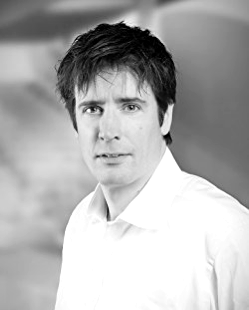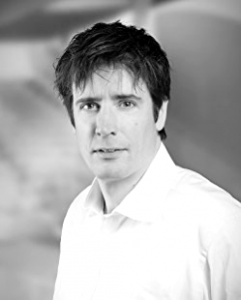 Do you already know our AS/EN 9100 e-learning?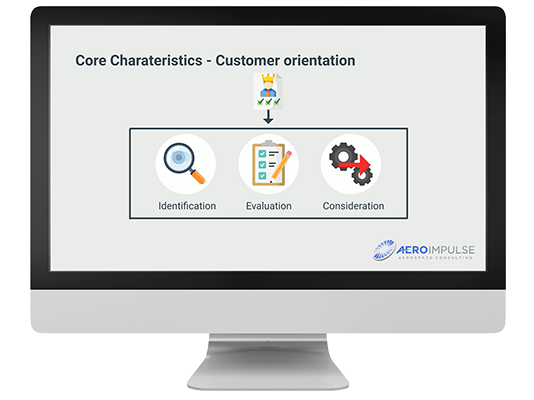 180 Minutes
Video animated clips with sound
Certificate is sent automatically after passing the test
Saves working time compared to 1-day face-to-face training
Structure analogous to the aviation standard
User knowledge for everyday operations
Understanding the basics and interfaces of the EN 9100 series to ISO 9001 and aviation legislation
Gain practice-oriented expert knowledge
Useful information regarding auditor expectations and typical audit questions
Recommendations for action for structured and smooth implementation
Comprehensive slides with practice-oriented presentation of all standard requirements
Gain effective arguments and behavioral tips for authorities and certification bodies
"Dr. Hinsch supported us in the course of our EN 9100 initial certification as an extremely competent and sympathetic consultant. Together with him, we defined and modeled processes and, based on this, created complete standard-compliant specification documentation. In addition, Dr. Hinsch has developed tools as part of our interdisciplinary team and has constantly sensitized our QM staff to the requirements of the aviation standard during the transfer of know-how. His approach is characterized by pragmatic, business-oriented QM solutions. Thanks to his excellent support, we were able to achieve certification readiness within 9 months. Dr. Hinsch will continue to support us in the future with internal auditing and the further development of our QM system."
Heintje Wyczisk, Head of Quality Management, SIEMENS eAircraft
"Dr. Hinsch supported us as interim quality manager for several months. Mr. Hinsch is a conscientious and technically skilled QM professional. The cooperation was excellent. Since then, he has supported our group of companies in quality management issues."
Frank Rohm, Quality Management Director, E.I.S. Aircraft Gruppe
"We started down the path of EN 9100 implementation together with Martin Hinsch. He took us by the hand very well and made the solutions understandable to us without much ado or provided them himself straight away. He found the right language to bring less experienced QM colleagues along. Where necessary, he sometimes put pressure on us to get tasks done on schedule. In the end, we got through the initial audit without any deviations. We would do it the same way again with Martin Hinsch."
Harald Seeßle, Managing Director, S & G Zerspanungstechnik GmbH
"We have successfully completed the certification process. Thank you for the support. They helped us a lot!"
Jorge Herrera, Head of Service and Aftersales, M.Torres Deutschland GmbH
"Being confronted with formation of a new company and the build-up of a "green-fields" aviation composites factory was a daunting task for our project team to overcome. We sought and found the best possible specialist for establishing, implementing and auditing our quality management system. Dr Martin Hinsch led us successfully through the intricacies of the authorization process with uncompromising assuredness and professionalism. He has trained, motivated and enthused our staff to live and breathe quality day in, day out. We greatly appreciate his pragmatic, yet thorough approach and are thankful to him for his client centric service orientation and partnership. Dr Hinsch will surely continue to accompany our internal growth and expansion activities going forward."
Geoffrey Clarke, CFO, Elbe Flugzeugwerke GmbH
"Dr. Hinsch successfully got us through our EN 9120 initial audit. In accordance with our requirements, his solutions were pragmatic and suitable for everyday use – as much as necessary, as little as possible. Mr. Hinsch's performance convinced us and so he has been supporting us since then in the QM area in all plants of our group of companies, if required."
Timo Schlüter, QM representative Huwald Liebschner Unternehmensgruppe
"Martin Hinsch as a consultant led us to the EN 9120 certificate without any complaints and under the offered costs. The implementation was practical and aligned with the needs of our company size. In addition he can convey the contents of the standard to us in an understandable way in the course of our meetings. Therefore, we will continue to call on him for quality issues in the future!"
Kristian Braatz, Managing Director COMET.aero GmbH
"We have regularly relied on Dr. Martin Hinsch and his network for QM monitoring of our two corporate aircraft here in Nigeria as well as other flight operations issues for a number of years. He is a very reliable and competent partner on whose support we can rely. no longer want to do without."
Jörg Pitzen, Head of Plant and Equipment Department und Accountable Manager Flight Section, JULIUS BERGER NIGERIA PLC
Do you know our other trainings?
We offer you trainings which are individually adapted to the requirements of your company.
AS / EN 9100:2018 Implementation Support?
You want to know more about…
Human Factors E-Learning acc. Part 145?
You want to know more about…
EASA Part 21G Training (Production) ?
You want to know more about…
Do you already know our books on technical aviation management?