The supreme discipline of aeronautical service provision
AeroImpulse – your competent partner for EASA approvals
Your advantage
With an official approval from the European Safety Agency (EASA) companies can not only deliver aircraft components, but also create the conditions for being a system supplier. With such official approvals companies can issue Approved Data or an EASA Form 1 and thus also place complex aviation components on the market. The three industrial standard approvals are those of the
Subpart 21/J for design organization,
Subpart 21/G for production organization,
Part 145 for maintenance organization.
Our Competence
AeroImpulse supports your organisation on the way to an EASA approval. Our customers profit in a unique way from our industry expertise and enthusiasm for aviation quality management: through years of project and certification experience, sound methodological knowledge and practical know-how gained from consulting and audits. We are the ideal partner if your organization is seeking an authority approval as an official aeronautical organization.
In Europe, the design, production and maintenance of aeronautical products is regulated by strict requirements of the European Aviation Safety Agency (EASA). For example, companies that want to operate on the market as independent companies require an operating license from EASA or the national aviation authority.
In addition to the capacitive burdens, there is usually a lack of expertise. Familiarization with the EASA texts is laborious. Understanding, interpreting and implementing the legal texts in a practical manner almost always causes problems for companies with little or no experience in the aviation industry. This applies to the EASA regulations themselves (Implementing Rules and their subparts) as well as in particular to the important interpretation material (Guidance Material / Acceptable Means of Compliance – AMC), which is only available in English.
If your organization has applied for one of these approvals and the agency does not raise any fundamental concerns, you will have to overcome some hurdles in your quality management systems (see box). The implementation of EASA Approvals therefore means a complicated additional task for every QM representative over many months. In addition, processes must also be adjusted throughout the entire company and employees, as well as managers in particular, must be qualified for their new tasks.
We prepare you in the best possible way for the authority audit
You need an EASA approval for your company?
Individual consulting
We have in-depth expertise in setting up rule-compliant and audit-proof quality management systems in the aviation industry. At the same time, we can provide you with comprehensive knowledge of the approval process according to Subpart 21J (Design), Subpart 21G (Production) or Part 145 (Maintenance).
Best possible preparation
We know the industry and we know the legislation of the European Aviation Safety Agency. We assist you reliably in obtaining an official approval – regardless of whether your company wants to operate as an approved design organization, production organization or maintenance organization. Our support includes consulting, auditing and training with the aim of optimal preparation for the approval audit by EASA or your NAA.
Know-How-Transfer
Benefit from comprehensive know-how transfer – cooperation with us is always qualification and training in the field of aviation legislation, the acceptable means of compliance (AMC) and the guidance material (GM), but also in terms of general quality management and methodological competence.
Capacities for their core task
Create capacities for your core task, we take care of the complicated and time consuming topics in your aviation certification. Together with the support of AeroImpulse you focus only on the essential aspects of the official approval process. We take care for the rest. Minimize your effort for training and interpretation of the EASA requirements. Avoid unnecessary measures or making your quality management system worse by trying to improve it.
How we help you
Build on EASA rules knowledge while developing an understanding for the Subpart 21 or the Part 145,
Understanding and implementing the requirements / perspectives of the NAA or EASA auditor,
Creation of an Organization Exposition,
Development of internal quality monitoring systems,
Establishment of a transparent document flow including coordination between the design organization and the manufacturing or maintenance company,
Training and qualification of employees regarding expertise and operational procedures, especially of the Accountable Manager and Senior Managers.
Do you already know our human factors e-learning?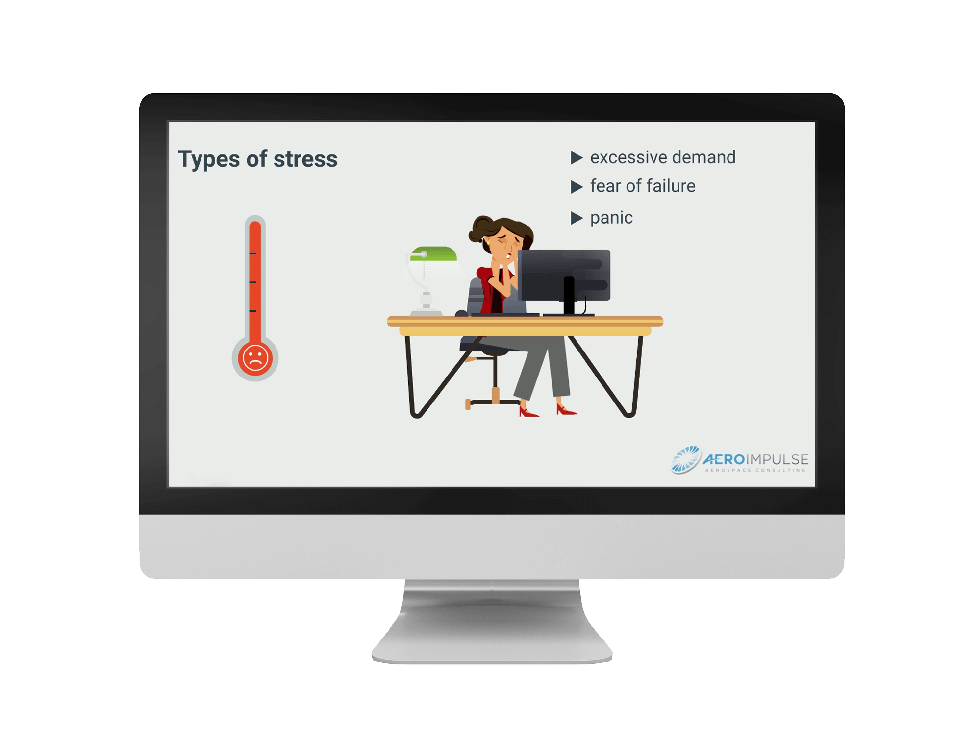 210 Minutes (Initial) or 90 min. (Refresher)
Video animated clips with sound
Certificate is sent automatically after passing the test

Saves working time compared to 1-day face-to-face training

Incl. all requirements of EASA Part 145
We offer support for all questions concerning EASA approvals!
Preparation and support of EASA operating approvals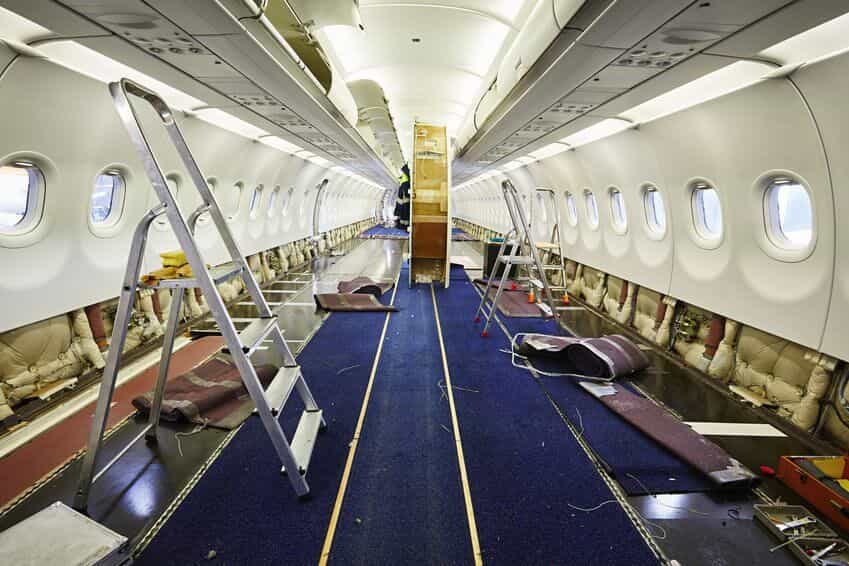 We are the ideal contact for your operational approval project – whether you are seeking approval as a design, production or maintenance organization. It is important to us that you identify with the results of our support and are able to represent them independently to the aviation authorities. Therefore, our implementation support is carried out in partnership and ongoing exchange with the responsible persons of our customers.
Our services in the course of implementing regulatory approved quality systems is EASA Part 21 consulting, e.g. (excerpt):
Continuous support of your approval process from the application to the processing of the last complaint after the approval audit,
Preparation or expansion of a legally compliant operations manual (DOE, POE, or MOE) and preparation of associated procedural or work instructions,
Support in the further development of existing organizational structures with regard to aviation law requirements,
Establishment of an audit-proof system for supplier selection and supplier evaluation,
Creation of admission requirements in personnel qualification,
Provide field-tested checklists or forms and completion instructions,
Preparation and training of employees,
Accompanying the authority audits (beforehand tips and tricks for a successful audit).
Auditing according to EASA Part 21 or 145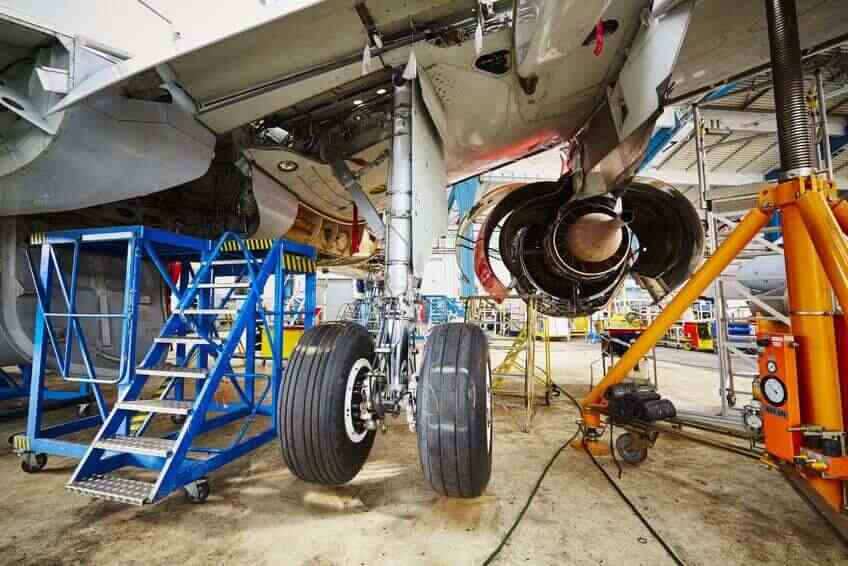 Audit is one of the fastest and most effective tools for identifying weaknesses in a quality system. However, its usefulness stands and falls with the auditor's qualification. We support you in conducting aeronautical audits according to Part 21 or Part 145. Use our audits as a "dry run" for your approval audit or for ongoing vulnerability identification. Even after the initial audit, EASA and LBA require aviation-approved organizations to undergo regular audits, and we will be happy to assist you in this process. With qualified EN 9100 auditors who have sound knowledge of air law, we carry out first and/or second party audits (external supplier audits) competently with the necessary objectivity. We check or monitor the quality capability of your company or that of your key suppliers based on the EASA standard.
Aviation legislation Training

In Only a few employees are familiar in detail with the aeronautical specifications and a practical interpretation. We therefore bring you closer to the world of aeronautical quality management in the language of everyday business. AeroImpulse offers practical training for QM professionals or beginners. Our training courses are conducted by trainers with in-depth knowledge of aviation law, both theoretical and practical.
We design the training courses in terms of type and scope and depending on the target group according to the needs of your company. For this purpose, we offer one-day or multi-day trainings. Our training spectrum includes classic air law training according to EASA Part 21/J (development), 21/G (production) or Part 145 (maintenance). In addition, AeroImpulse conducts training courses on specific design or approval aspects, such as safety assessment or qualification and approval of components.
The focus of these trainings are:
Fundamentals of aviation quality management,
Understanding of EASA rules as well as guidance material and AMC,
Introduction to the documentation and compliance requirements,
Elements of aviation quality systems,
Approval requirements,
Requirements for supplier monitoring,
Dealing with changes to the approval basis,
Rights and duties of the authorizations holder in everyday working life,
Trip hazards and proper behavior in regulatory approval processes,
Implementation examples from practice through constant case studies and practical solutions.
Accountable Manager / Form 4 Holder Coaching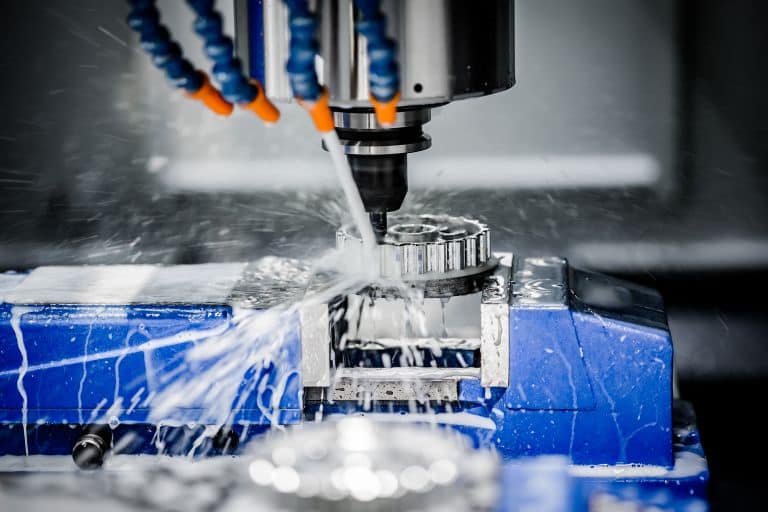 Management staff  must be appointed by EASA or NAA as a Form 4 Holder. The appointment is only made after an official suitability interview in which the manager has to prove the professional suitability and the knowledge of the corresponding EASA part. The Accountable Manager and the so-called Form 4 holders or postholders (QM representative, development / production manager) are affected by this regulation. Especially for managers who have little in depth expertise of aviation legislation, the EASA interview is a challenge. We prepare your Accountable Manager or Form 4 holders for regulatory interviews through one-on-one or small group coaching sessions.
Introduction to aeronautical quality management,
Explanation of the regulatory requirement for certificated aeronautical operations,
Detailed examination of the specifications of the respective EASA Part,
Basic content of related interpretive material (Guidance Material and AMC),
Responsibilities and authorisations management staff in everyday working life,
Stumbling blocks and correct behavior in an interview,
Implementation examples from practice through constant case studies and practical solutions.
We have many years of expertise in the aviation industry
We do not compromise on the competence of our consultants
We offer our customers individual and customized QM solutions
We always keep the wishes of our customers in mind during implementation
We are professionals in methodology, project management and team leadership
We take care of our customers in a targeted manner, while being speedy & flexible
Do you know our trainings?
We offer you trainings which are individually adapted to the requirements of your company.
EASA Part 145 – maintenance
You want to know more about…
EASA Part 21G – Production organisations
You want to know more about…
aerospace standard
AS / EN 9100:2018
You want to know more about…
Do you already know our books on technical aviation management?