Build competence for aviation audits
AeroImpulse – Your competent partner for QM systems in the aerospace supply industry
Our Aviation Internal Auditor Training
Who is our practice-oriented auditor training course aimed at?
The training Internal auditor aviation is designed for employees in the aviation industry who want or need to deal with the specific audit requirements of our industry. We conduct this training in-house in Germany, Austria or Switzerland. Previous knowledge is not mandatory, but a basic knowledge of EN 9100 / EN 9110 / EN 9120 or air law according to EASA Part 21 or Part 145 is advantageous. Our internal aviation auditor training is designed for the following target groups:
QM representative
Prospective and appointed auditors
Other QM-relevant employees
Because of the similarity of industry requirements, the training is also suitable for aerospace and defense personnel.
Methodology
Methodically, it is classroom training, which is enriched by numerous practical examples as well as exercises and discussions. In addition, our auditor training courses contain a high practical component through audit simulations. A special focus is directed at the typical weak points of daily practice. In in-house training, operational issues and typical audit challenges can be addressed in detail and specific solutions can be developed. There is sufficient room for discussion of individual issues.
Trainer:
Usually the trainingInternal Auditor Aviation is conducted by Prof. Dr. Martin Hinsch, an authenticated EN 9100 auditor.
Duration:
2 or 3 days (standard), other scope on customer request
Focus of our auditor training (aviation):
After an introduction, knowledge refresher and basics transfer, we align our Internal Auditor Aviation training with the process of typical audit execution according to ISO 19011:2018 and EN 9101:2018. That is: audit planning and preparation, audit execution, audit follow-up. One feature is the consistent practical orientation by means of ongoing knowledge queries, discussions as well as exercises and tasks.
Basics of auditing according to ISO 19011:2018 and EN 9101:2018
Refresher on EN 9100 as well as on air law according to EASA Part 21 or Part 145
Planning of audits and creation of checklists
Tools / techniques of audit execution
Conducting audits, audits in practice, incl. process-oriented auditing
Evaluation of audit matters
Dealing with critical audit situations
Follow-up and handling of audit results and preparation of an audit report
All course participants receive detailed training documentation.
Following the Internal Auditor Aviation training, there is a knowledge test in which the achievement of the learning objective is tested and proven. After the training to become an internal aviation auditor according to EN 9100, you will receive a certificate from us that identifies you as a qualified internal aviation auditor based on ISO 19011:2015 and EN 9101:2018.
Prof. Dr. Martin Hinsch, founder and owner of AeroImpulse, is an expert in aeronautical quality and process management. He is also an authenticated aviation auditor and performs certification audits for TÜV SÜD and AirCert/BSI. Prof. Hinsch teaches business administration with a focus on aviation management . Before founding AeroImpulse, Prof. Hinsch worked for Lufthansa Technik AG (LHT) for about 10 years, most recently as a senior consultant in Switzerland and Qatar. For a large part of our EN 9100 training courses, Prof. Hinsch is your practice-oriented trainer in Germany, Austria or Switzerland.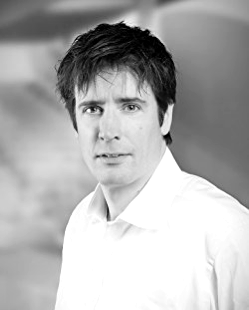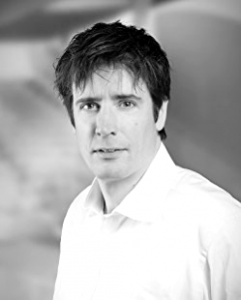 Build useful user knowledge for everyday operations
Learning the theoretical audit requirement with system and structure based on ISO 19011.
Development of practice-oriented expert knowledge through numerous exercises and audit simulations
Knowledge of auditor expectations and typical audit questions
Recommendations for action for structured and smooth audit implementation
Take home a lot of practical knowledge from experienced trainers (authenticated aviation auditors)
Accepted certificate of participation with authorities and certification auditors
Do you know our trainings?
We offer you trainings which are individually adapted to the requirements of your company.
EN 9100 Trainings?
You want to know more about…
Aviation auditor training?
You want to know more about…
Human Factors Trainings?
You want to know more about…
Do you already know our books on technical aviation management?